Call for Directors! Exciting Incubator Series
---
Published on July 18, 2022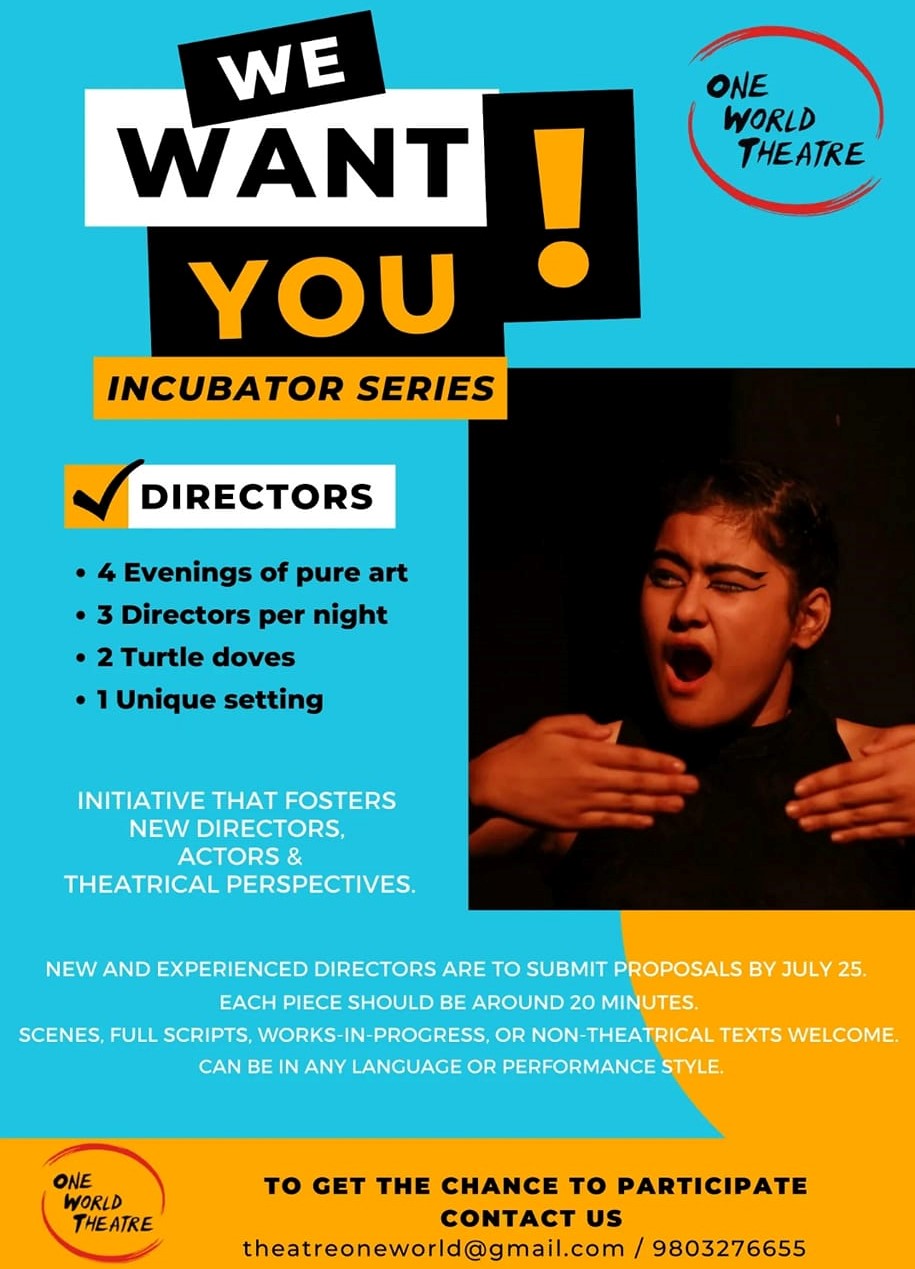 Newly added to the 2022 schedule is The Incubator, a weekly theatre lab series in September for established OWT and new directors to explore scenes from a variety of dramas, facilitated by Coreteam members Alize Biannic, Rose Schwietz and Kavita Srinivasan.
4 evenings in September (1, 8, 15, 22), 3 Directors per evening.
Any material can be proposed (scenes, works-in-progress, non-theatrical texts) as long as it is under 20 min.
No prior experience required! An experienced director from our team will mentor those who would like guidance.
Here is your chance to test ideas in a low stakes environment! You will get to go through the whole process - selecting your text, auditioning actors, rehearsing, and performing the final piece, followed by creative discussion with the audience.
Please submit your proposal befor 25 July here.