Dance and Trance: Fulbright researcher and OWT Rose blogs!
---
Published on June 24, 2022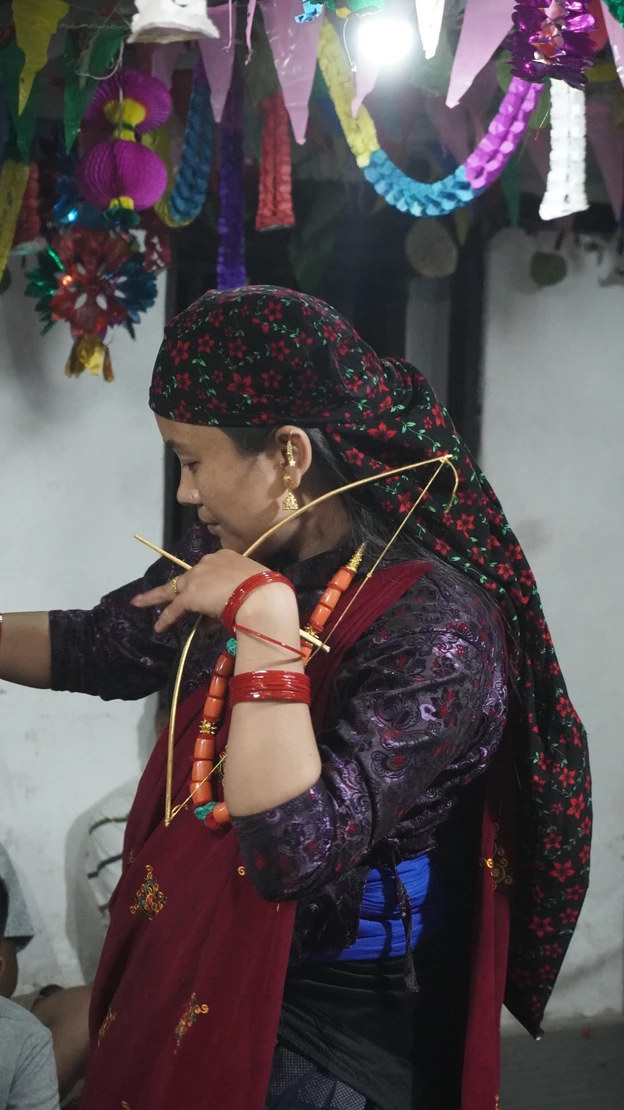 "For my Fulbright Student Research grant, I am documenting a traditional Nepalese dance-drama form. Ghatu is primarily a Gurung cultural practice lasting for three to five days that tells the story of an ancient King Parsuram and Queen Yambawati. Few Gurung societies still perform this complex and mesmerizing dance, though it is both a form of community entertainment and an annual process of respecting their gods.
I will first document the performance details and techniques of this fading art form, and then explore how they might impact contemporary theatre and storytelling practices. Through creative, practical research in a rehearsal room with a small group of Kathmandu-based actors, I hope to develop an original theatre piece that showcases and derives inspiration from Ghatu."
Follow her blog here.
Rose Schwietz is a director, writer, and researcher who loves riding bikes and making plays, from the US to South Asia. She is a company member of One World Theatre and Agile Rascal Bicycle-Touring Theatre. When she's not on her bike or in rehearsal, you can find her learning a new skill, restoring furniture, or playing cribbage. Her greatest love in theatre is the collaborative process of building, creating, and performing together. She directed and acted in OWT's Three Sisters.