Expanding and strengthening OWT
---
Published on July 19, 2022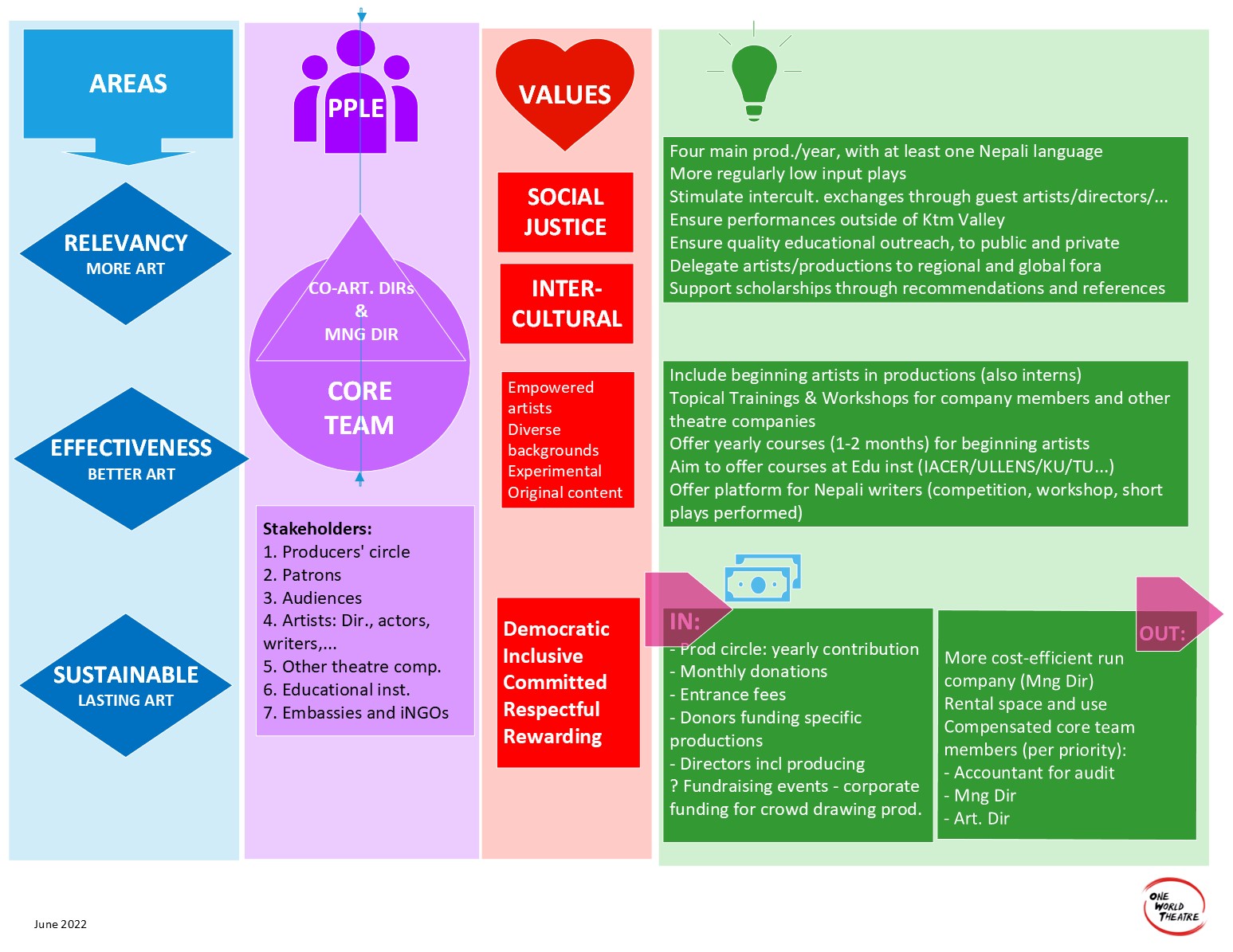 One World Theatre has been going through a process of more clearly defining our structures and the roles of our members. During several sessions, we gathered the coreteam members and talked about the areas we want to focus on, the values we promote and want to practice internally and the concrete ideas of how this translates into practice. We looked at the kind of art we want to bring, the support we want to provide to artists and how to make One World Theatre more sustainable and lasting.
Expanded Coreteam
Sustainability is not just about finances, but with longstanding members also moving on or out of the country and these new initiatives requiring people who will invest and take up the lead, we invited six people who agreed to join our Core Team, people most of us knew and who we felt could greatly contribute to One World Theatre:
Samapika Gautam
Surabhi Sapkota
Sandeep Shrestha
Pashupati Rai
Sangeeta Thapa
Aashant Sharma
These people come with new energies and fresh ideas which we hope you will also notice in our upcoming productions and activities.