How can we take OWT to the next level?
---
Published on November 21, 2022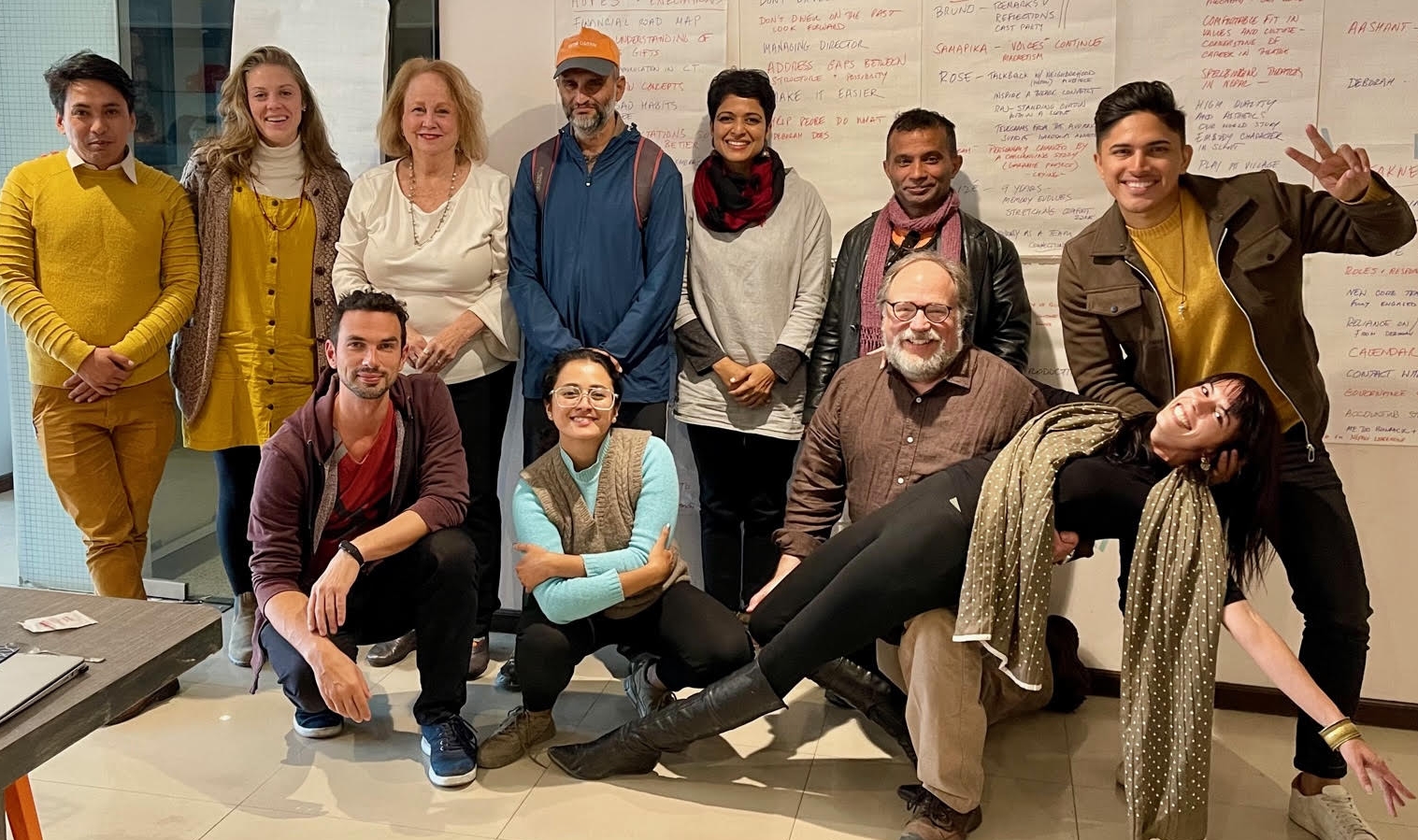 After OWT recently expanded its Core Team from 8 to 14 members, one of the main focus in Nepal during November has been a fundraising workshop conducted by development professional and OWT friend Hugh Montgomery. One World Theatre relies on the generosity of many, and Hugh helped the Core Team to consider new ways to showcase our production work while emphasizing the importance of the company itself, to showcase both the plays and the value of the season and OWT itself. To strengthen our financial position and ensure a more sustainable future, we are making the transition to compensate two part-time staff for the positions of Artistic Director and Managing Director, and that demands we pursue new sources of revenue in Nepal and abroad. We will almost certainly be more successful making the case for even more generous contributions if we describe the full impact of the company and its many productions, showcasing the value of the work and its impact on the region over time.
The two day workshop gathering provided the old and incoming Core Team members with opportunities to learn how to systematize fundraising processes and to take ownership of key relationships that need to flourish if we are to fulfill our courageous mission even more successfully.