The Incubator 3
---
Published on September 22, 2022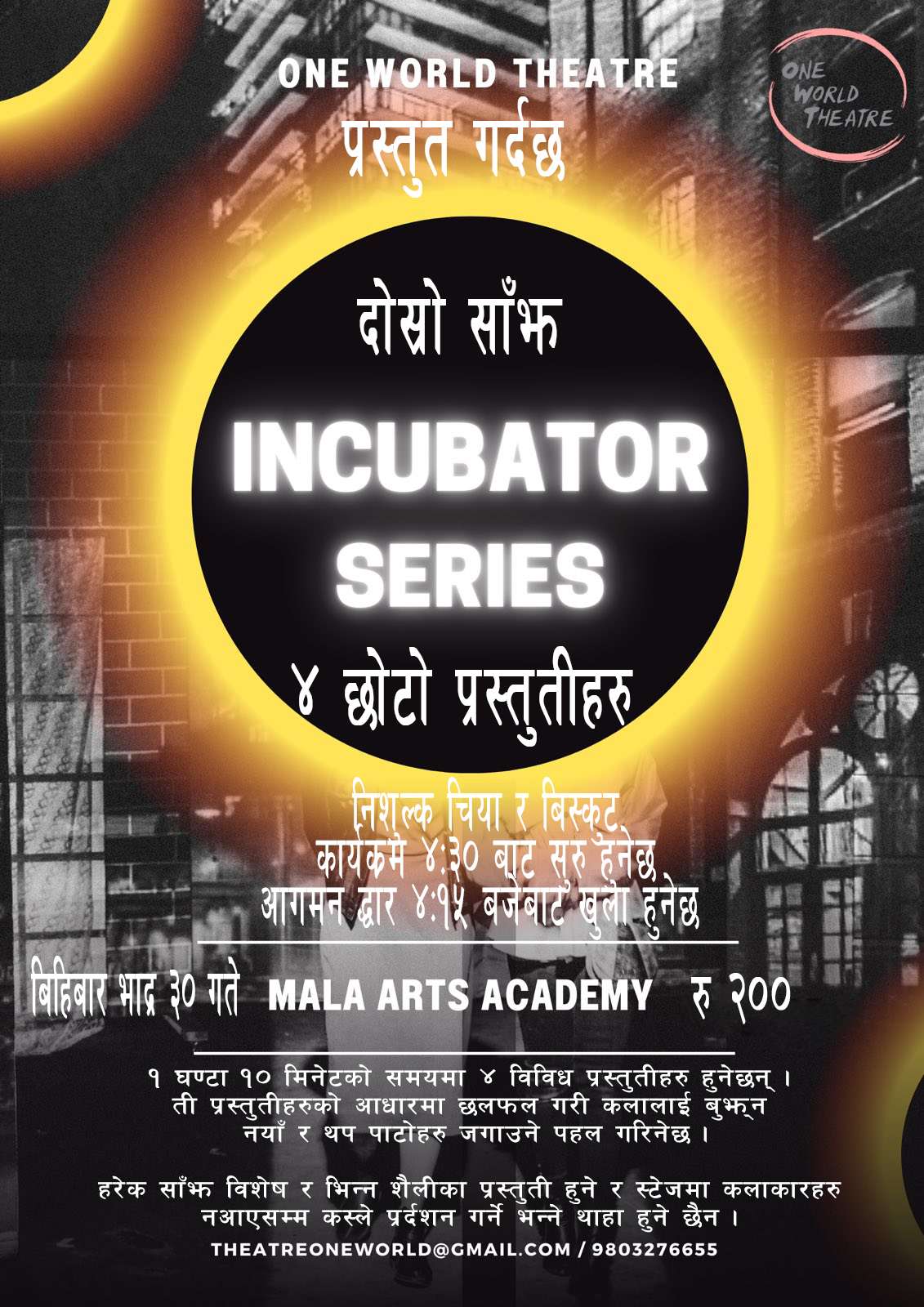 With the third and last evening, OWT closed off this edition of the Incubator. You can find some of the performed pieces here.
One World Theatre's first Incubator Series, a low-stakes high-creativity opportunity for young, new, and upcoming directors to experiment with ideas and hone their craft, was a powerful addition to our standard production season. Over three weeks in September 2022, each of our twelve directors had seven days to go through the process of preparing, casting, rehearsing, and polishing their performances, under the guidance of experienced directors. These short plays were then performed for enthusiastic audiences at Mala Arts Academy; each evening of shows ended with a creative talkback discussion among the audience, artists, and special guests.
With a total of twelve directors, fifty actors, 80 auditioners, 150 audience members, and countless volunteers, this initiative proved to be a great way for One World Theatre to build new connections in the community. We look forward to future opportunities to provide training and creative platforms for directors while spreading our name to more audiences and artists in Nepal.