The Incubator Series: 1st evening with laughs
---
Published on September 7, 2022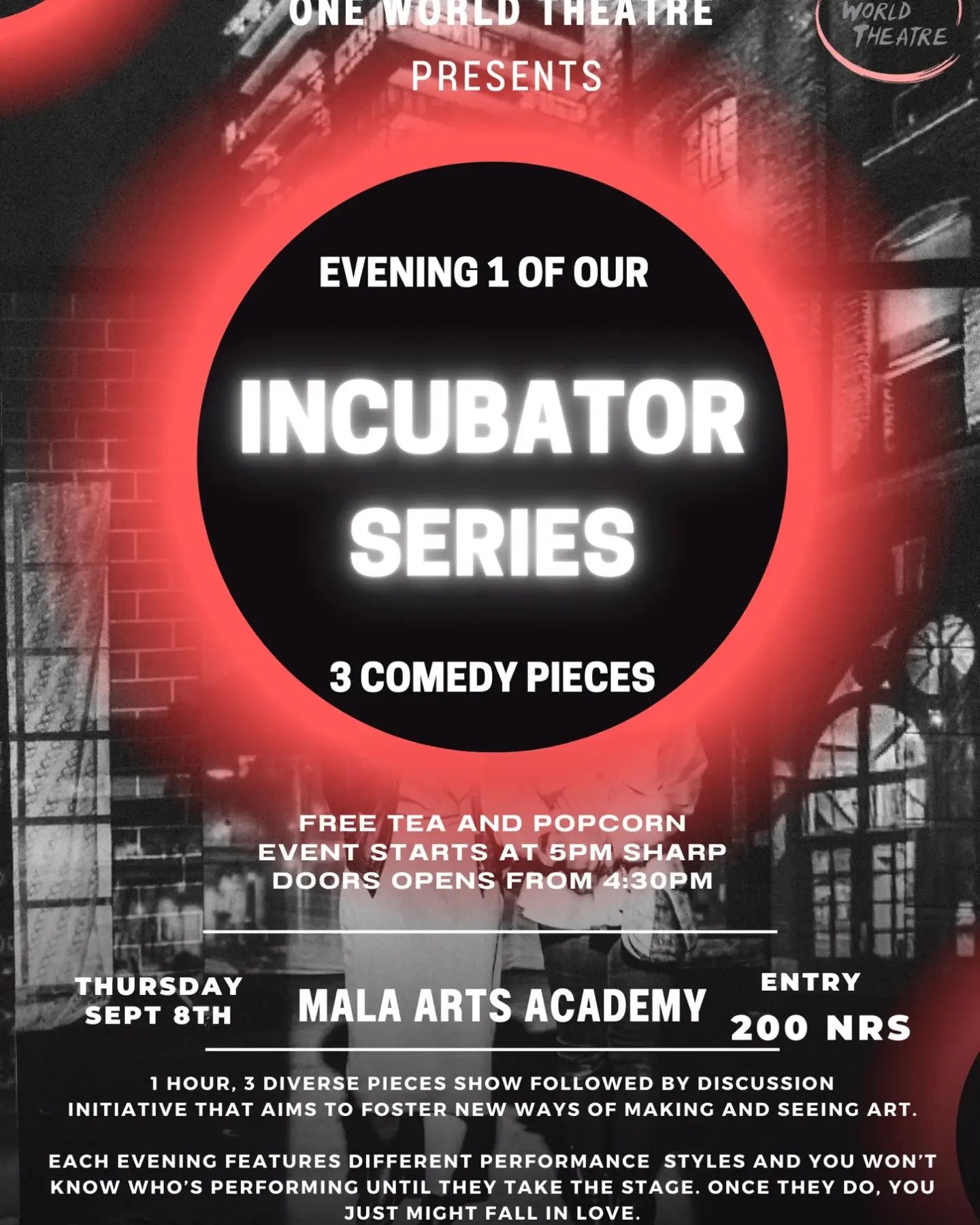 We had a fantastic start to the incubator series with 3 very diverse comedy pieces by Ashutosh Barahi, Alize Biannic and Rose Schwietz. All three pieces were very well executed, especially considering they were done in only one week rehearsal! 40 people attended the evening, which combined with actors, made an audience of 65 at Mala Arts Academy.
People really seemed to enjoy the shows and there were a lot of laughs. Kavita facilitated the post-show discussion with invited guests, directors and then was opened to the audience. "I thought it was very valuable and interesting for everyone; people really seemed to get a lot out of being able to share ideas and ask questions and listen to the discussion (which I think they don't normally get to do)."
OWT special guests from the Indian Cultural Center and Goethe institute seemd extremely pleased, and promised to share OWT material on their social media.
Kavita: "Overall, it's safe to say this event was a hit, it certainly hit a chord with all those present, and I think has turned out to be a very unique event/experience for the theatre world here."