Let's Zoom in on Macbeth Massacre: Theatre in times of COVID-19
---
Published on November 18, 2020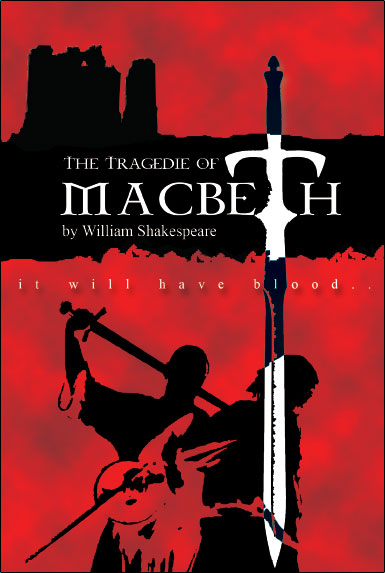 One World Theatre (OWT) in Nepal and Omnibus Theatre in the UK plan to explore creative collaboration at a distance and exploit the digital arts to accomplish Macbeth Massacre, a future fusion production of William Shakespeare's The Tragedy of Macbeth and Giuseppe Verdi's opera Macbeth. This is in the context of applying to the British Council Digital Collaboration Fund for a Collaboration grant, with OWT from Nepal as the lead organization and Omnibus Theatre from the UK.
Macbeth Massacre was originally scheduled for May 2020, paused because of COVID-19 until May 2022. The production has a developed proposal, budget and the confirmed participation of world class opera artists Conductor Jonathan Khuner and Singers Roy Stevens and Annalisa Winberg, and professional designers from the USA all featured in the celebrated 2016 fusion opera Arjuna's Dilemma.
OWT also has a committed Nepali cast, featuring Rajkumar Pudasaini as Macbeth and Kavita Srinivasan as Lady Macbeth and 20 other Nepali stage/film actors, plus a chorale and chamber orchestra, for a total of 50 artist participants. Given the challenge for Nepali artists performing Shakespeare in English, singing opera in Italian, and playing Western classical music mixed with Asian instruments, we hope to use the 2021 project year for needed training and the added development of an innovative Digital Learning Component.
Throughout the grant year of 2021, Omnibus Theatre and OWT faculty will lead weekly or bi-weekly 3-hour digital sessions with the Macbeth Massacre production group in Nepal. Our Shakespeare experts at Omnibus will present background on Shakespeare's tragedies, the sources for Macbeth, and Elizabethan belief systems in the supernatural. Nepal academics will provide historical background on the Palace Massacres and Nepali belief in ghosts and witches. USA set and costume designers will share on-line portfolios. These initial sessions will be followed by a close reading and discussion of the play and opera. A translator and actors will participate in translating the Shakespeare prose sections into Nepali, with local colloquiums and references. Finally, individual coaching of actors, singers, musicians and production designers will provide invaluable instruction and training.
The Digital Learning Project will curate these recorded zoom and live streamed sessions for use in school, college and university classrooms studying Shakespeare, with preparatory and follow-up Zoom discussions with the students, facilitated by our educational consultant. The assembled materials will represent an on-line course in Macbeth: From Page to Stage that also can be shared with the Nepal theatre community.
Listen to Kavita Srinivasan from One World Theatre and Vik Sivalingam representing Omnibus Theatre from the UK explaining their enthusiasm for this collaboration!