Ah, Wilderness!
A play by Eugene O'Neill
---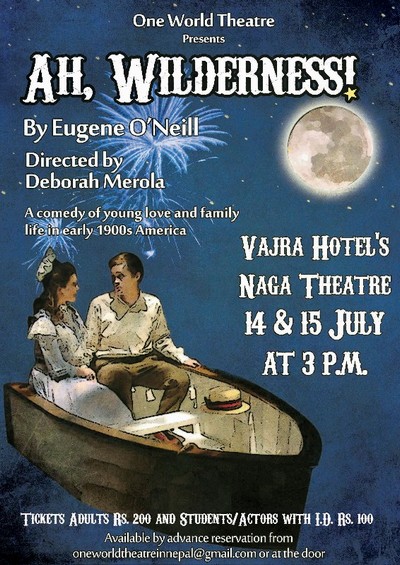 A family comedy of turn-of-the-century American life that gives a picture of patriotism and young love, O'Neill's only comedy was a part of the special Independence Day celebrations at the American Mission Association, supported by Public Affairs of the U.S. Embassy. A site-specific production under a big tent, Nepali and American actors performed in period costumes and hairdos, with added performances at the Hotel Vajra.
The play being a quintessential American comedy, the performance was stacked with humor and the execution was enhanced by the detailing of period costumes that recreated the 1900s, while the set added to the nostalgic feel.
---
The play directed by Deborah Merola had Jim Widmann and Satia Widmann playing the lead roles of Nat and Essie Miller, respectively, and supporting them were Alan Gurung, Jeewan Adhikari, Nico Widmann, Kalsang Lama, B.S. Rana and other actors.
---