THE DIARY OF ANNE FRANK
A play by Frances Goodrich and Albert Hackett (Stage adaptation)
---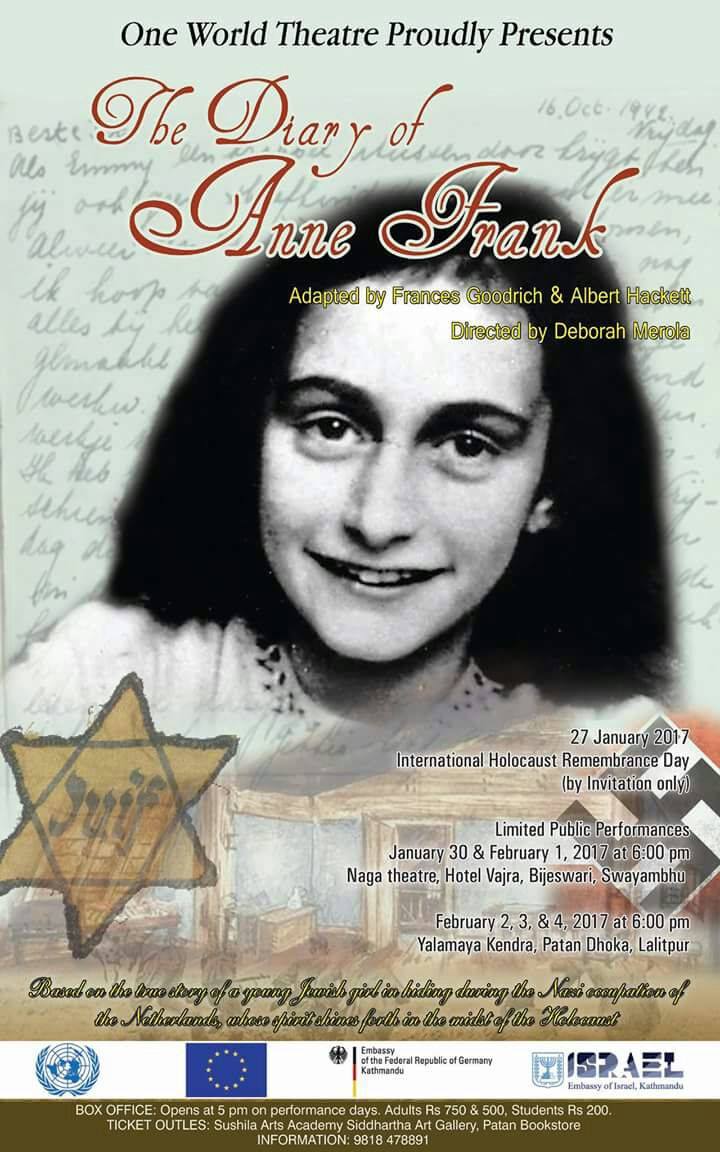 Direction of the drama based on the published diaries of Anne Frank, a young Jewish girl who went into hiding with her family during the Nazi occupation of the Netherlands for two years, until discovered and sent to concentration camps. Although a tragic story, Anne's hopeful words and spirit shines forth. This play was supported by the European Union, German and Israel Embassies and the United Nations in Kathmandu.
We hope that this powerful production added to the understanding of the human cost of the Jewish Shoah and other historical and looming genocides in our world, and appreciate this opportunity now to extend that message to an international forum.
It was invited to the 8th International Theatre Olympics, to be held for the first time in South East Asia spring 2018. OWT had been invited to apply on the strength of its much praised production of Anna in the Tropics that performed at the 2016 BRM International Theatre Festival in New Delhi, India.
---
---