TRIBUTE TO NELSON MANDELA
A play by NA
---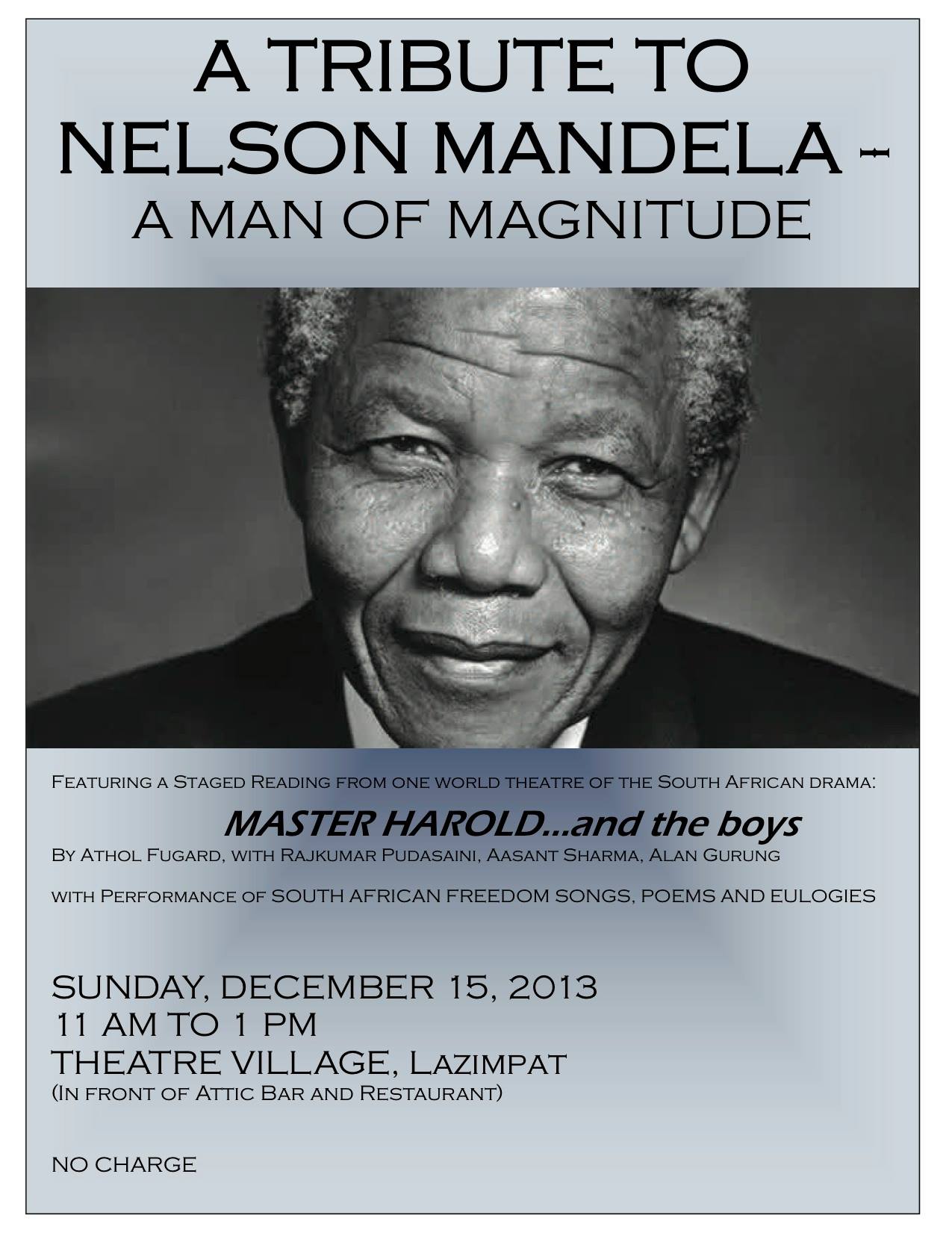 A Tribute to Nelson Mandela - A Man of Magnitude. Besides freedom songs, poems and eulogies, this featured a staged reading of the South African Drama: Master Harold... and the boys, by Athol Fugard..
---
Directed by Deborah Merola, One World Theatre
With Rajkumar Pudasaini, Aasant Sharma and Alan Gurung
(Dr. Deborah Merola is a 2003 and 2011 Senior Fulbright in Theatre in Nepal and Founding Artistic Director of One World Theatre (OWT). Rajkumar Pudasaini is a leading actor of Arohan-Gurukul Theatre, Aasant Sharma of Actors' Studio and Studio 7 productions, and Alan Gurung now appearing in Court Marshall. All three film/stage actors are members of the One World Theatre Company and appeared in the Nepal premiere of MASTER HAROLD…and the boys in spring, 2012.
All artists, academics and activists, One World Theatre and Theatre Village are contributing their time and venue.
---